ROOFING CONTRACTOR MELBOURNE
Over 500 Roof Restorations Completed
Reasons You Would Choose Brennan As Your Roofing Contractor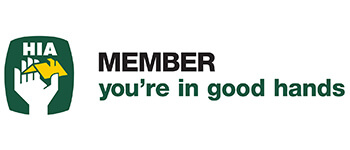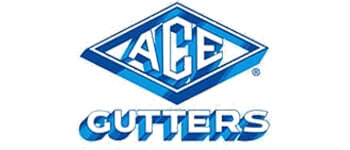 Family Owned Roofing Company With 20 + Years Experience in Roof Restoration
Formed in 2010, with a team of roofers with 20+ years in roofing experience, Brennan Roofing specializes in roof restoration and Colorbond roof restoration as well as offering roof plumbing, roof tiling services, guttering and fascia covers, roof pressure cleaning, leak detection, roof repairs, metal roofing and gutterguard.
At Brennan Roofing, we don't use sub-contractors. We are an Australia owned and operated business, giving us full control of our quality. We stand by our work. Our quality is second to none, and our reviews show it. We provide one on one client liaison, our clients matter to us, we want to keep our top reputation in the roofing industry. 
We recognize the significance of regulatory complianc. We ensure that the risks of roof and gutter installation, as well as operating at heights, are minimized to a safe level from start to finish. 
Colorbond roof installation necessitates a significant lot of attention to detail and expertise. We are experts in both height safety and roof plumbing at Brennan. We have all of the essential equipment and training to keep our workers and your property safe while installing Colorbond roofs.
Why Use Our Roofing Services? Don't Neglect Your Roof
The roof is that critical barrieer between your family and the elements, leaving a leak or putting off repairs can make the end result more expensive and painful. Unfortunately, for many people, a minor leak can quickly turn into a major problem that will require a lot of money to fix. Broken tiles, over-bedded valleys, cracked or unprotected flashings, and deterioration to the cement holding the ridge caps all contribute to leaks.
Roofing Melbourne Experts To Diagnose Your Roofing Leaks And Prolong The Life Of Your Roof
We aren't interested in creating issues. We know roofing, and we know what may cause trouble for you down the track. We know what it takes to quickly discover the source of the problem through roof leak detection and perform roof and gutter repairs on your property before it becomes a bigger problem. If you spotted the problem early on, you should be able to relax knowing that it will be fixed before it worsens.
ROOF RESTORATIONS - TERRACOTTA ROOFING - ROOF REPAIRS - ROOF REPLACEMENTS - NEW ROOFS
Experts in Roof Restoration
Identifying Roofing Damage
Before a roof restoration is even talked about, we need to assess your roof. How damaged is your roof or is a roof restoration needed? We have to work for an outcome that is in line with your goals for your property. 
Any repairs that your roof requires should be taken care of. Our team at Brennan Roofing are more than capable of repairing a huge range of roofing types. Our team has enough experience and skills to help and guide you in providing roof solution  whether it could be a roof replacement, roof cleaning, roof construction or any other roofing tasks. 
What Is Involved In A Roof Restoration?
Whether your roof requires a fresh coat of paint, a high-pressure tile wash, new gutters or fascia, or anything else, we can help. Our roof assessments and  roof restoration guide can be read on our roof restoration page.
We don't use pushy salesman, we are a family owned business, Australian owned and operated, therefore, our reputation is everything to us. We want to dig deep on what you want out of your roof, we want to know why you called us, what your expectations are. It matters to us that our customers get what they want, and at the end of the day, are completely satisfied. Our sales process is simple, from quoting your roof repair, roof restoration, new roof or roof replacement, all the way through to roof install, we have a streamlines and efficient roofing process, that hits all the important points, so we can give you what you want.