Roof Restoration Endeavor Hills
Need a roof restoration in Endeavor Hills? Brennan Roofing have you covered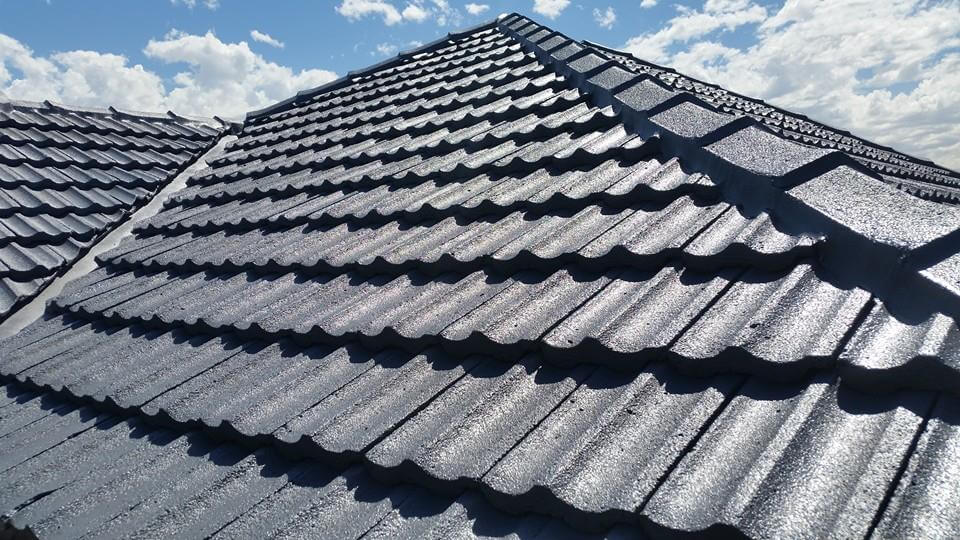 Roofing in Endeavor Hills
When the damage to your roof is visible, it is obvious that you should have it restored. One of the options that a homeowner should make is to maintain the appearance of their property while avoiding roof damage. In most circumstances, a roof is the first thing a visitor notices when they come to see your little dwelling. There's a reason why a roof is often referred to as "the crown of your house." Roof upkeep is very important in Melbourne because of the city's severe environment.
"Nothing lasts forever," as the adage goes, and your roof is no exception. Many homeowners are unaware of the advantages of roof restoration. Mold, weather, vermin, leaks, and other concerns are just a few of the problems that a roof may experience over time. A house with a nice roof is usually believed to add to the worth of the house even whether it is being sold or rented out.
When these things aren't properly maintained, they end up costing a lot of money when the damage becomes severe. As a result, maintaining your roof on a regular basis becomes a prudent decision.
Our services include all of the requirements for your roofing, including – because we understand what needs to be done.
Roof Restoration 
Cleaning the roof using high pressure cleaning
Guttering and roof painting
tiling on the roof tiling on the roof tiling on the roof t
Repairs to the roof and more
Most portions of Melbourne, particularly the southeast, including Endeavor Hills, are served by our services.
Endeavour Hills is a Melbourne, Victoria, Australia suburb located 31 kilometres (19 miles) southeast of Melbourne's central business area. The City of Casey is its local government area. Endeavour Hills has a population of 24,294 people, according to the 2016 census.
Endeavour Hills is bounded on the west by the Monash Freeway and Dandenong Creek, on the north by Police Road and Churchill Park Drive, on the east by Hallam North Road, and south by Eumemmerring Creek.
Endeavour Hills is a mountainous and green residential neighbourhood with numerous parks and gardens and a diverse range of trees and birds. Underground services (electricity, gas, telecommunications, and water) have been installed, and street lighting, broad roads, walkways, and an abundance of native trees have been planted on nature strips. 
Many homes are constructed on hilly land parcels with far views over the neighbouring suburbs, including Frankston, Chadstone, Pakenham, Port Philip Bay, and, in rare instances, the CBD.
Endeavour Hills comprises contemporary low-density residential buildings – single, double, and triple-level brick homes constructed on 1/4, 1/2, and 1 acre or larger lots. There are just a few ground-floor townhouses and apartments. There are no high-rise structures or industries. There are a total of 8,551 homes, with an average of three persons per family. 
Choose Brennan Roofing For Your Next Roof Restoration in Endeavor Hills
When you build a house, you are doing so not only for yourself but for your entire family. As a result, careful attention is required. The same can be said about your roof, which is the most underappreciated part of your house. You never know when you'll require Roof Restoration Endeavor Hills, so maintaining a list of skilled professionals on hand is essential.
A roof begins to rip and wear away over time. Flaking paint, rust, roof leakage, detachment, and other symptoms of roof degradation might be seen. If you see any of these symptoms, contact a professional as soon as possible. Such roofing damage will begin to spread quickly. As a result, you don't have the option of ignoring the issues and allowing them to grow into a huge problem later.
Our professional staff has years of expertise, which makes their roof repair services clean and perfect! Get it done with the help of a roof restoration expert!
Brennan Roofing offers a variety of roof repair and gutter restoration services under one roof.
Our services are very cheap, and there are no hidden fees.
You do not need to be concerned about the post-restoration inspections. We instal it ourselves so that you may enjoy the new roof-comfort! top's
In Endeavor Hills, we provide the finest roof repair and gutter replacement services.
We are prompt, efficient, and dedicated to making your life simpler!
Our services may help you prolong the life of your roof by ten years!
We understand Melbourne's roof repair requirements and completely meet them!
Brennan Roofing is the name you may call for help, no matter how difficult the roof's condition is. In Endeavor Hills, you may have a beautiful new roof without spending a fortune.
Do You Need A Roof Plumber in Endeavor Hills?

As a homeowner, you want to keep your property in the best possible shape. The attentive, experienced, and skilled staff at Brennan Roofing is dedicated to bringing out the best in Melbourne houses and can bring life back to even the oldest and dirtiest roof.
Our experienced and expert staff takes roofing seriously and has extensive experience managing all types of roof repair services in Endeavour Hills. We've helped many people in this area remain secure in their homes by maintaining their roofs, which gives us confidence that we're completely prepared to repair and rejuvenate any worn-out roof.
We evaluate your existing roof state and devise the best solution to provide you with the advantages of having a roof that is safe and moisture resistant and looks beautiful and new all year. We can provide smooth, fast, and personalised roof repairs across Endeavour Hills and the neighbouring suburbs using new methods and procedures. Please consult with our pleasant and professional staff now to avoid your roof and house from slipping into ruin.
Whatever the issue is with your roof, you can rely on our roof restoration services – color bonding, roof repair, roof cleaning to remove dirt, algae, mould, realignment of roof tiles, a fast painting of the roof, or replacement of any damaged tiles.
FAQ - Frequently Asked Questions