Tile Roof Restoration | Tiled Roofing
Restore your tiled roof to it's former glory with a roof restoration. Leaks, noise, debris and that awful appearance will be a thing of the past once Brennan Roofing are done with your roof
Reasons You Would Choose Brennan As Your Roofing Contractor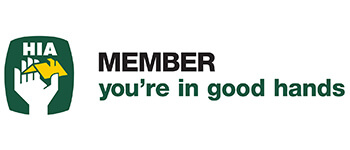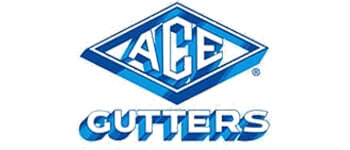 Family Owned Roofing Company With 20 + Years Experience in Roof Restoration
Is it best to have your entire roof restored or replaced? There's no need to replace your roof when a Roof Restoration can restore it! We restore roofs in terracotta, colorbond and tile.
Brennan Roofing, Melbourne's top roof restoration company, offers excellent service and a high level of client satisfaction. It's critical to keep your roof in good shape because it's the primary means of protection against extreme weather.
Have your roof renovated with products and techniques that comply with current Victorian safety and compliance laws before it's too late. We all know that appropriate roofing is an important aspect of any property, but few people realize that the roof is only 1/3 of what is visible from the street.
A roof restoration can not only improve the aesthetic of your home, but it will also resolve annoying leaks and ongoing repairs while making your old tiled roof look like new! With Melbourne's real estate market as hot as ever, a roof restoration instantly improves the appearance of your property and increases its street appeal. You'll be surprised at how much a roof restoration may increase the value of your property.
Our products are designed with roof compatibility and extreme weather conditions in mind. Be aware of unlicensed contractors and cowboys that put substandard goods on your roof. We utilize a specific membrane paint that won't peel, fracture, or fade.
Many people consider roof restoration to be a highly expensive activity and put it off until it's too late; nevertheless, if it's not done correctly, it can lead to additional problems inside your home and more expenses. We often put our money into other things, forgetting that the quality of our roof finish affects our family's safety.
Having high-quality roofing at home is critical since it protects what matters most, your family and your home, as well as saving you money on repeated roof repairs in the long run. So, don't wait for your roof to show signs of deterioration or leaks!
Roof Restoration Services All Over Melbourne
To fully restore your roof, we only utilize the best equipment; our pressure guns apply the ideal amount of pressure for tiled roofs. For the proper restoration, these pressure guns blast all moss, lichen, and grime from your tiled roof at a pressure of 3200 PSI.
Re-bedding, Bedding and Pointing
On Melbourne's roofs, cracked and damaged bedding cement is unfortunately frequent. Brennan Roofing removes the old and ugly cracked bedding and replaces all broken and chipped tiles. For the best roof restoration, we always lay fresh bedding and get those ridges nice and straight.
Roof Valley Replacement Cost
Valleys, also known as roof gutters, are the sloped areas of your roof that run down the angles to your external gutters. Valleys are frequently corroded, and as they age, they might jeopardize your roof's waterproofing. To ensure that your roof is protected, we replace the old rusted valley irons with new Zincalume valleys and storm seal strips.
Brennan Roofing meticulously prepares tiles to ensure that the encapsulating membrane adheres properly. We are a certified contractor who only uses high-quality paints and primers. Our painting procedure involves sealing and priming, followed by two coats of membrane, resulting in a three-time thicker end product than other roof paints.
So Why Brennans For A Roof Restoration?
We don't use sub-contractors, we do the work ourselves, so we can stand by the end product. 
We take pride in your roof.
We've devised a one-of-a-kind method for ensuring that your roof restoration is suited to withstand Melbourne's harsh weather conditions for years to come.
No one compares to our knowledge, honesty, and experience.
We don't do short fixes or patch jobs.
Identifying loose or broken tiles & gutters, moss, lichen, and water damage, damaged flashing, valley & ridges, pointing/bedding, and broken/damaged tiles to repair are all part of our roof inspection.
We complete it on schedule, on budget, and without a hitch.
We understand how critical it is to safeguard your most valuable assets: your family and your house.
We take pleasure in our communication and customer service, ensuring that you get precisely what you want and more.
We address the underlying issues and ensure that your roof is future-proof.
We clean up after us and leave your home spotless.