At Brennan Roofing, we provide quality fascia and gutter replacement services. Some services include Gutter Installation, Gutter Repair, Fascia Board Replacement, Fascia Covers, Downpipes, Leaf Guard Protection,Tiled Roof Restoration & Repairs.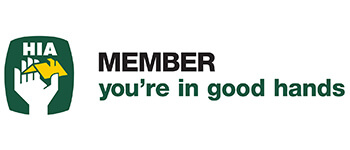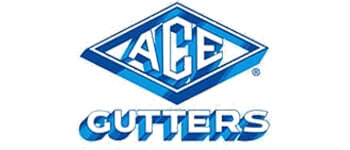 Guttering, Downpipes and Fascia
For over 18 years, Brennan Roofing has been delivering guttering solutions to Melbourne residents and businesses. We collaborate with you to identify the best guttering solution for your home while staying within your budget and ensuring that the job meets or exceeds your expectations.
You will meet with the owner – not a salesperson – when we come to your home to discuss or price your guttering needs, so there will be no hard sell. Instead, we take the time to walk you through all of your options and answer any questions you might have so that you can select the best solution for your needs. We don't hire subcontractors since we are confident in the quality of our work.
We recognize that your home or building's gutter and roof are among its most valuable and fundamental assets, which is why we only employ the best products. Our workmen are completely qualified, competent, and meticulous, ensuring that each job is completed to the highest possible standards.
When the task is finished, your property will be left clean and tidy, just as we found it. We are ecologically sensitive, and if possible, we recycle all old roofing and any surplus materials.
Among the services we provide are:
Installation of Gutters
Repairing Gutters
Replacement of Fascia Board
Fascia Covers
Tiled Roof Restoration  Downpipes
Affordable Gutters and Fascia
Gutters deteriorate over time, causing leaks and causing damage to other components of the roof. Roofs and gutters cover other areas such as ceilings, insulation, fascias, eaves, window frames, doors, footings, and foundations, thus having the right roofing and guttering is critical for the structural integrity of your structure.
A seemingly little leak can lead to much significant difficulties in the long term, therefore it's important to keep your gutters in good working order. Your roof and gutter play a crucial role in the visual attractiveness of your property, in addition to their structural purpose.
The goods we use are built and tested to resist Melbourne's harshest weather conditions, and they're backed by industry-leading warranties, ensuring that you'll be completely delighted with the finished job.
We have a large selection of colorbonded guttering, as well as matching downpipes and fascia covers, so you'll be able to pick a profile that matches your home's decor.
Because all of our workers are fully licensed plumbers, you can rest confident that your job will be completed by experienced professionals and to Australian plumbing code standards.
Our strategy is straightforward: we provide the greatest professional advise on guttering and roofing alternatives, and we'll work with you to discover the ideal solution for your budget and requirements.
Gutter and Fascia Replacement Melbourne
If you choose COLORBOND gutters and fascias, COLORBOND steel can be used for gutters, fascias and downpipes. It can match your roof color and other building materials, and it is easy to maintain and install correctly. Our latest generation of COLORBOND steel gutters, fascia, and downpipes come in 22 colors. They are manufactured with the same five-layer system that we use for our roofing. This gives you the benefits and security, as well as 50 years of COLORBOND steel testing under extreme Australian conditions.
Gutter, fascia, and downpipes made of COLORBOND, steel are available in a variety of styles, sizes, and profiles. They will look great and protect your home against the harsh Australian climate. These profiles can vary from one manufacturer to the next.
COLORBOND, steel, Thermatech (r), Activate (r), BlueScope and the BlueScope branding mark are registered trade marks owned by BlueScope Steel Limited.
We can source and install a variety of metal guttering for residential, commercial, and industrial properties.
Brennan Roofing offers fascia gutter repair services, as well as new fascia solutions.
We have a lot of experience in insurance work. We pride ourselves on high quality workmanship, efficient services and competitive pricing.
Brennan Roofing is a professional metal roofing contractor that can handle any size project.
Contact us today for a free estimate and assessment of your fascia gutter repair and installation needs.
Guttering, fascia and other drainage methods are essential for draining rainwater from your home and protecting it from damage. Guttering and fascia boards are important components of your home structure. They also require the same attention and maintenance as other roofing materials.
Because Melbourne properties are constantly exposed to the elements, debris can easily clog guttering and eaves. Water can clog gutters and cause water damage and leakage. Regular cleaning and repair of gutters and fascia is essential.
Fascia Gutter Repair Services
Sometimes, a repair is enough. Gutter, fascia, and downpipes no longer have to be an unsightly addition to a home. There are many options for gutter material and colours to choose from. This makes gutters a stylish addition to your roof design. It is important to find the right roofing contractor when installing gutters or replacing existing gutters.
As with all installations, the job can only be done by the person who does it. Our roofing contractors are highly skilled and experienced in gutter repair and installation. Our gutter and fascia work are fully guaranteed. They are installed by licensed, experienced roofing contractors who will offer expert advice about all your guttering requirements.