Roof Restoration Narre Warren
Need a roof restoration in Narre Warren? Brennan Roofing have you covered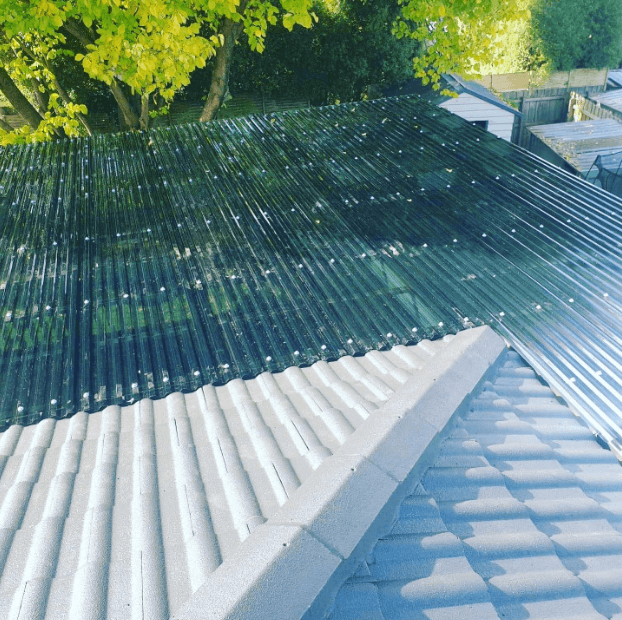 When the damage to your roof is visible, it is obvious that you should have it restored. One of the options that a homeowner should make is to maintain the appearance of their property while avoiding roof damage. In most circumstances, a roof is the first thing a visitor notices when they come to see your little dwelling. There's a reason why a roof is often referred to as "the crown of your house." Roof upkeep is very important in Melbourne because of the city's severe environment.
"Nothing lasts forever," as the adage goes, and your roof is no exception. Many homeowners are unaware of the advantages of roof restoration. Mold, weather, vermin, leaks, and other concerns are just a few of the problems that a roof may experience over time. A house with a nice roof is usually believed to add to the worth of the house even whether it is being sold or rented out.
When these things aren't properly maintained, they end up costing a lot of money when the damage becomes severe. As a result, maintaining your roof on a regular basis becomes a prudent decision.
Our services include all of the requirements for your roofing, including – because we understand what needs to be done.
Roof Restoration 
Cleaning the roof using high pressure cleaning
Guttering and roof painting
tiling on the roof tiling on the roof tiling on the roof t
Repairs to the roof and more
Most portions of Melbourne, particularly the south-east, including Narre Warren, are served by our services.
Narre Warren North is a Melbourne, Victoria, Australia suburb located 36 kilometers southeast of Melbourne's central business area. The City of Casey is its local government area. Narre Warren North has a population of 7,674 people, according to the 2016 Census. Narre Warren has progressed from a semi-rural residential hamlet to a significant development corridor in Melbourne's southeast. It is a varied, lively, and cosmopolitan neighborhood, having the fourth largest proportion of people from a Refugee or Asylum Seeker background in Victoria. Around 30% of inhabitants were born in non-English speaking countries, with Dari being the most often spoken language other than English.
The town's population has grown significantly in recent years. The biggest development is presently taking place along Crawley Road, with lots ranging from 0.3 to 1 acre. There is also development between Main Street and Robinsons Rd, including the aforementioned plaza and Troup Creek expansion.
The typical value of a home in Narre Warren North is $1,203,033, which is extremely expensive compared to neighboring suburbs Narre Warren (with a median value of $630,000) and Berwick (with a median value $700,000).
Narre Warren is an Aboriginal name with many meanings, one of which being "little hills." New Narre Warren gradually took over the name, and the old Narre Warren was renamed Narre Warren North. Stores and businesses sprang up along the Gippsland road, just north of the railway line. A notable citizen, S.J. Webb, planted an oak avenue along the road in 1890, and one side of the oak avenue still stands today.
Choose Brennan Roofing For Your Next Roof Restoration in Narre Warren
Brennan Roofing is a Narre Warren-based family-owned and managed roofing company. We serve much of Melbourne, particularly the south-eastern suburbs, which include Narre Warren and the adjacent regions. With over 40 years of expertise and thousands of happy clients, there has to be something we're doing right.
Our Roofing service includes roof cleaning, roof repair, and roof restoration. We have established a reputation for ourselves in the roofing, repairs, gutter cleaning, and roof cleaning industries by providing professional, skilled, and failsafe services via our experienced staff and roof cleaners. Affordability without Compromise and the assurance that you are receiving the finest. We understand that every roofing project we take on is a reflection of our high quality craftsmanship, and we want you to remember us long after we have repaired your roof.
Our Narre Warren services include:
Colorbonding
Cleaning the roof
Painting the roof
Roof tiling Guttering
Roof ventilation systems
Roof repairs, among other things
Do You Need A Roof Plumber in Narre Warren?
If you're searching for experienced and professional roofers to handle all of your roofing issues, go no further than Brennan Roofing Narre Warren. We have roofers that will take care of all of your roofing requirements. Our roofers are skilled roof restoration specialists who can bring any old, worn-out roof back to life. Your roof will appear new and will increase the value of your house. Your home's general look will also be revitalized.
We will offer you a free, no-obligation quotation to ensure that there are no surprises. We'll also go through any issues we discover with your roof that need to be addressed with you. You've also come to the correct spot if you're searching for Gutter Cleaning. That is something we can accomplish as well. If you need gutter cleaning, gutter repairs, or gutter installations, including downpipes, we would gladly assist you. Here are some reasons why you might consider a roof restoration.
Enhance the look of your house significantly.
Increase the resale value of your property
Early detection of any problems can save you money.
Utilize modern roofing technology such as heat-reflective paint.
Change the color of your roof.
Many of our clients have been blown away (or even shocked) by the effect of the restoration. Whether you have a tiled roof or a metal roof (including colorbond roofing), our roofers can restore the beauty of your house.
FAQ - Frequently Asked Questions